Specialists in Nonsurgical Relief of Back & Neck Pain
Disc and Spine Center Fayetteville was established with the sole purpose to help patients resolve back, neck and spine issues using non-invasive techniques.
Our doctors treat chronic pain from disc or degenerative disease and injury with our specialized approach. Our comprehensive treatment plans include manual manipulation therapies as well as state-of-the-art medical treatments.
You don't have to live with pain!
DON'T RISK SURGERY NEEDLESSLY
With any surgery, there is the risk of complications. When surgery is done near the spine and spinal cord, these complications (if they occur) can be very serious. Consider these potential surgical complications* before deciding to "go under the knife."
Anesthesia Complications
Lung Problems
Persistent Pain
Spinal Cord Injury
Infection
Mechanical
Pseudoarthrosisn
Thrombophlebitis
Implant Migration
Hardware Fracture
Sexual Dysfunction
Transitional Syndrome

Surgery results, good and bad, can be permanent and irreversible.
Before undergoing a surgical procedure, and risking an outcome that may involve complications or a lengthy recovery, it makes sense to visit The Disc & Spine Center to learn about their non-invasive approach which includes Laser, Manual Chiropractic Treatment and Advanced Decompression using IDD Therapy®.

*Source: Complications of Spine Surgery, University of Maryland Medical Center. Link.
---

IDD Therapy® Facts & Information
IDD Therapy Oscillation® is backed by independent, published studies performed on over 500 patients to whom doctors had recommended surgery.
Nearly 92% of those patients AVOIDED back or neck surgery AND found the results they wanted with IDD Therapy®.
View actual before & after MRI images from patients who resolved their pain with IDD Therapy.
Dr. Miller is specialize in the successful treatment of disc-related pain using this exciting technology. Try IDD Therapy Oscillation® today!

---

Our Medical Advisor | C. Norman Shealy, MD, Ph.D.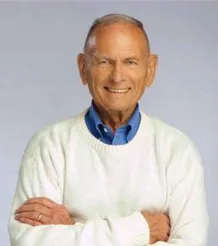 "After performing countless surgeries in my career, I believe that back and neck surgery should absolutely be avoided by most people. Having conducted numerous clinical trials on non-invasive treatment options, I have found dramatic, long-lasting results are achievable with IDD Therapy Oscillation® treatment—it has proven to be a true MEDICAL BREAKTHROUGH!"

Dr. Shealy is a Fellow of the American College of Surgeons, member of the American Academy of Neurological & Orthopedic Surgery and International Association for the Study of Pain with over 200 published papers in the fields of pain management, wellness and anti-aging.


---

Dr. Kurt Miller explains the cause of many chronic back problems and how the Advanced Decompression Therapy works to help resolve the pain
Let us help you or your loved one find relief. Call us to set up a consultation.
All you have to lose is pain!